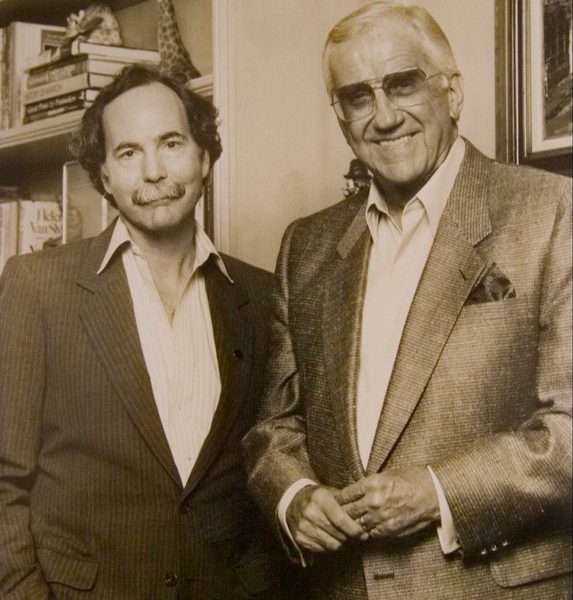 Heeeeeere's One Story That Ed McMahon Told That Brought Every Audience to Its Feet!
Bruce Merrin's Celebrity Speakers & Entertainment is celebrating our 42 year anniversary. Our first three clients were Michael Landon, Johnny Carson and Ed McMahon. I had the privilege to book them for prestigious speaking engagements and personal appearances. Ed McMahon was a cherished, treasured friend. I enjoyed frequent visits to his luxurious Beverly Hills home and spending time with Ed and his beautiful wife Pamela.
When I had my first luncheon with Ed, we discussed his presentations to audiences, and I gave him some insight about what impacts audiences and makes Certified Meeting Planners and Event Planners smile. I shared with Ed that beginning his talk with some levity, immediately draws the crowd in with laughter. Then, I stated that if you can touch the audiences hearts early, you have them for the rest of the show. We agreed upon some great jokes from "The Tonight Show" that would have the audience rolling in the aisles. We thendecided that Ed would share a special story about his childhood dream, and what he did to make it come TRUE. Contact me and I will discuss this with you!
Working with meeting planners, conference planners, corporate party events producers and management meeting directors, I initiated a special plan for many of Ed's private personal appearances that I booked. Since "The Tonight Show" was the most popular evening show, we turned his festive appearances into Johnny Carson related skits. Of course Ed would introduce the corporate VIPs with his famous line, "Heeeeeeeeeeeeeeere's _________________" The crowd would always roar. But we also created specially designed productions like "Carnac The Magnificent" Everyone always left laughing.
When Ed and Pamela visited me in Las Vegas, their favorite restaurant was Morton's Steak House. During our first gourmet dining experience, I asked the resident manager to join us. Ed was masterful in entertaining him, and we wound up with annual corporate appearances for MORTONS!!! I have found that when I take our celebrity clients out in the public, there are always creative ways tastefully to procure new bookings. Ed was the perfect companion for this.
I enjoy sharing with Certified Meeting Planners and Event Planners that booking celebrities is always a magical experience, and it is an easy way to become an instant hero. Always contact me for my suggestions, since I am gifted with four decades of experience in this thrilling industry.
www.brucemerrinscelebrityspeakers.com