ALLEN F. MAXWELL

MOTIVATIONAL SPEAKER – AUTHOR
Allen Maxwell embarked from a humble upbringing on an incredible, global two decade journey with the US Navy, gaining experience which he translated into a successful career as a defense contractor in the private sector.
Being an author and public speaker is Allen Maxwell's fourth career. He spent 22 years in the U.S. Navy, where he was stationed all around the globe. Allen reached the rank of Chief Warrant Officer 3. He then served as an aerospace engineer at the Space and Naval Warfare Command in San Diego. Today, Allen runs Omni2Max, a defense contracting business with 100 employees working across nine states.
While navigating complex dynamics in both military and private sector worlds, Maxwell developed what he refers to as "The Rules of The System," which became the backbone for his bestselling book, "The System is Unforgiving." These rules became critical to his survival during many challenging situations, including: his time serving in the Philippines amid political unrest; a near death collision on the USS Kinkaid; and a devious internal plan to usurp his leadership in Guantanamo Bay.
As a businessman, there was a point at which Allen lost millions, seeing the corrupt underbelly of politics. He then worked to pull himself from financial ruin, putting his newly developed insight to the test. Working resolutely, Allen regained his prosperity.
Allen came to realize that while "The System" can be unforgiving, nothing is personal. He earnestly believes that when correctly applying the "Rules of the System," his guide to success, you will win. Allen has successfully applied these rules to his own life for years, and enjoys sharing what he has learned so others can succeed as well. Opening his priceless vault of knowledge, Allen brings his extraordinary story and reveals "The Rules of the System."
He credits the people who have lifted him up and guided him, along with the folks who have caused him turmoil and trouble. Because of them, he has seen the path to a better life.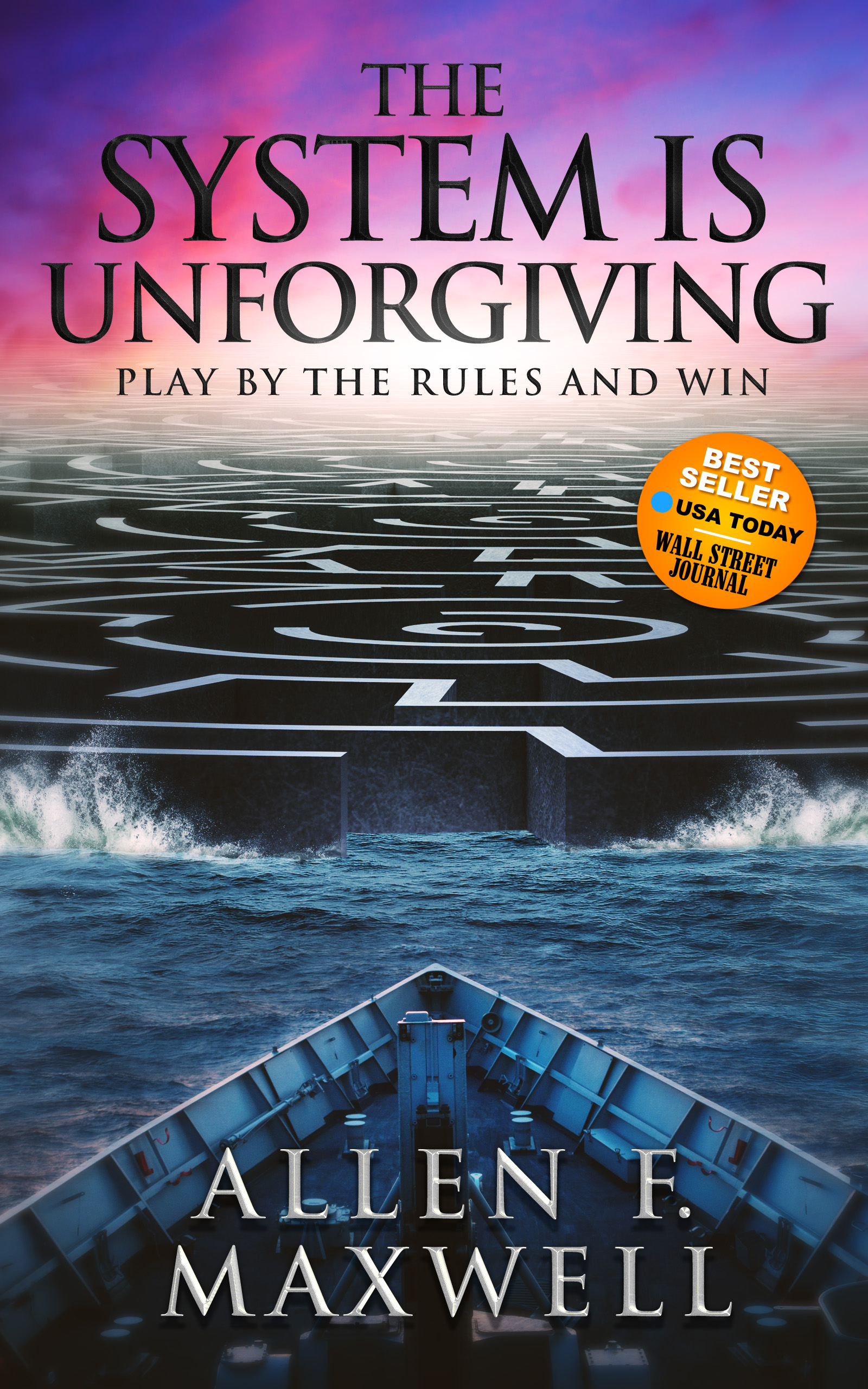 The System is Unforgiving: Play by the Rules and Win, published by A Story Inside Books is a must-have guide for those young and old. Regardless of your circumstances, if you apply Allen's rules to all aspects of your life, you will succeed in the face of opposition.
Allen volunteers as the Chief Financial Officer of a nonprofit organization that mentors students, ensuring they graduate from college. In addition, the organization assists foster youth who are exiting the program. Allen serves as Treasurer for the American Legion Riders Group, is a 32nd Degree Twice Past Master Mason, and is an active Deacon at Mt. Erie Baptist Church in San Diego, California. He is happily married to his wife of 36 years, Diane, with whom he has two grown daughters, Daphane and Ashley.