ALLEN F. MAXWELL

MOTIVATIONAL SPEAKER – AUTHOR
Humble upbringings did not deter Allen Maxwell from an incredible and dynamic global journey in the Navy and later in the private sector as a defense contractor.
While navigating complex dynamics in both worlds, he developed the Rules of the System, authorallenmaxwell.com, that would be critical to survive challenging circumstances such as serving in the Philippines amid political unrest, a near death collision on the USS Kinkaid, and a devious internal plan to usurp his leadership in Guantanamo Bay.
As a businessman, he lost millions, saw the underbelly of politics, and steadfastly gained back his prosperity with a new insight on his allies.
He came to resolutely know that while the system can be unforgiving, nothing is personal. With the right Rules of the System to follow, you will win. Allen has done so.
Now, Allen has opened up his valuable vault of knowledge and brought his extraordinary story and the rules of the system to you.
He gives testimony and credit to not just the people who lifted him up and guided him, but even the folks who caused him turmoil and trouble. Without them, he would not have seen the path to a better life. We can all learn from Allen Maxwell.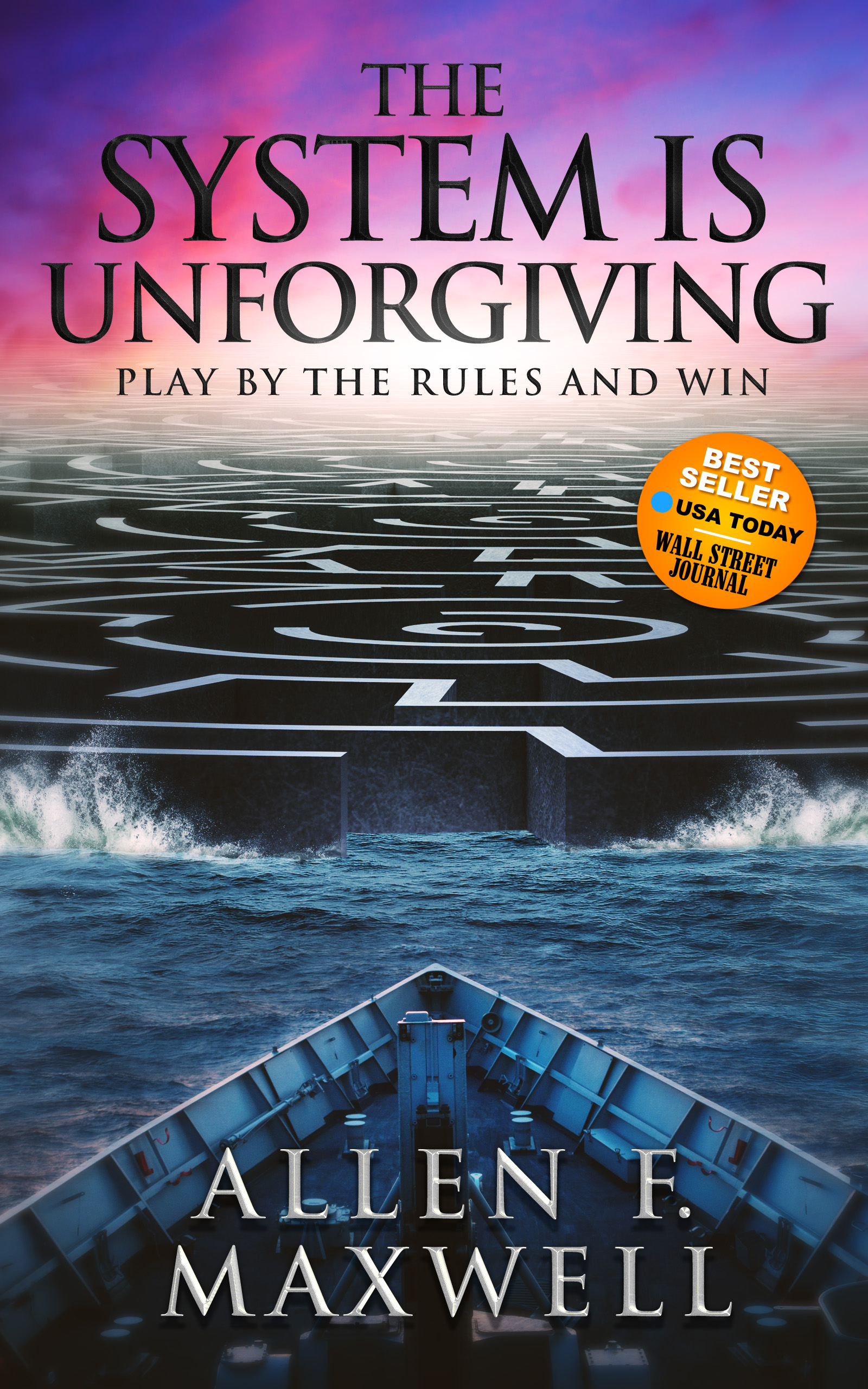 The System is Unforgiving: Play by the Rules and Win, published by A Story Inside Books is a must-have guide for those young and old. Regardless of your circumstances, if you apply Allen's rules to all aspects of your life, you will succeed in the face of any opposition.
Being an author and public speaker is Allen's fourth career. He spent 22 years in the U.S. Navy. Stationed all around the globe, he reached the rank of Chief Warrant Officer Three. He then became an Aerospace Engineer at the Space and Naval Warfare Commander in San Diego. Today he runs Omni2Max, a defense contractor business with 100 employees in nine states.
Allen also volunteers as the Chief Financial Officer for a nonprofit organization that mentors students. Ensuring they graduate from college is one of its focus points. In a different focus, the organization mentors foster youth who are exiting the program. He also serves as Treasurer for the American Legion Riders Group, a 32nd Degree Twice Past Master Mason, and an active Deacon at Mt. Erie Baptist Church in San Diego, California.
A resident of San Diego, CA for 43 years, Allen runs Omni2Max, a defense contractor, and has been happily married to his wife, Diane for 36 years. They have two grown daughters, Daphane and Ashley.