CHRIS F WALKER
FORMER MILITARY INTEL OPERATOR – AUTHOR – SPEAKER
Alex Manire was born in Denver. At 17, he joined the U.S. Army and scored high enough to be sent directly into Military Intelligence. His military service spans nearly a decade and includes over four years in multiple combat operations conducted in the Balkans and the Middle East. After leaving the military he became an instructor for various military, law enforcement, government, and corporate agencies. It didn't take long before Alex transitioned into the roles of consultant and field matter expert in areas such as operations, team-building and leadership development.
In 2015 Alex published his first book titled The Path: Every Journey Begins with the First Step under his new author name, Chris F Walker. A previous atheist, Chris attempted to use his experience and skills at uncovering truth and spotting lies to attack the validity of the Bible. His investigation transformed him from a diehard atheist into a born-again Christian. As a previous intelligence operator, he focused on the legitimacy and accuracy of Biblical claims, as well as the real-life application or "cause and effect" measures of the truth taught within the scriptures.
Chris' passion now is to turn these real-life applications into easy-to-follow, highly effective programs and publications so anyone, regardless of faith, might benefit from these truths.
Chris F Walker has published:
A mentorship program called Naked Success
An entrepreneurial and small business coaching platform called Inside the Pyramid
A Self-Help and personal growth book called The Life Question: Accidental Success by Design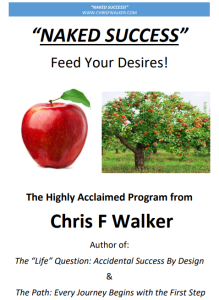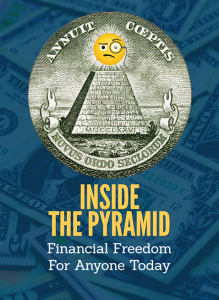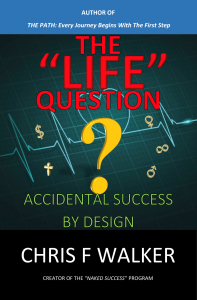 A talented orator and story teller, Chris comes alive on stage to draw his audiences into entertaining and emotional journeys, leaving the audience with life-changing lessons designed to provoke and inspire healthy growth.
Chris's speaking topics include:
Motivation
Leadership
Worldviews
Strategic Development
Chris F Walker is married with three sons and lives in Las Vegas. He enjoys good food, spending quality time with family and friends, helping where he can with his church, playing video games, and still dabbles in the world of firearms and tactics as a hobby.