HOWARD A. LIM

THE BUSINESS AND BRAND ARCHITECT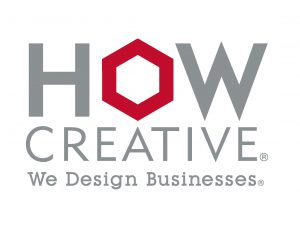 Howard A. Lim is an award-winning business and branding strategist, highly-sought speaker, organization advisor, and the author of the book "Authentic Branding." His clients include entrepreneurs, small and mid-size businesses, innovators, inventors and Fortune 500 brands including Apple, Disney, DreamWorks, Mattel, Oracle, and Honda. With three decades of experience, Howard has earned his reputation as a disruptive innovator, and his firm, HOW Creative, has partnered with CEOs and business leaders to develop and execute powerful and influential global Authentic Brands®.
While speaking to audiences — whether presenting in a seminar, workshop, breakout session, keynote or conference — Howard believes in the power of lessons from experience. He presents actual before-and-after case studies that have influenced billions of dollars in revenue, value and brand equity for companies he has served.
Behind-the-Scenes Secrets that will Help Grow Your Business
Your audience will enjoy Howard's eye-opening presentation-packed lessons that clearly demonstrate how to blend branding with strategic business planning.
Your audience will learn:
Why and How Great Branding Influences Sales
Why Most Businesses Fail with Branding
The Tips Behind A Great Brand Promise
How to Use Branding to Attract Talent and Increase Value
Branding, Business and The Art of Persuasion
How to Position Your Brand in The Marketplace
Howard customizes each talk, making sure every story is applicable to what the audience needs to help take each person in the room to the next level.
His work has been featured in Delta Airlines, Wall Street Journal, Los Angeles Times, New York Times, Macworld, BRANDWEEK, HOW Magazine, ABC, FOX, CBS, and more.
Howard Lim has earned the following awards:
INPEX Lifetime Achievement Award
iCAN Speaker Award
HOW Design Award
Garson Award
Micro Technology Award
Zylan Website Award
What Event Planners are Saying:
"Your presentation on branding and business strategy was instrumental in making the seminar a success. You provided the audience with extremely valuable and accessible information, which will be useful for many as they pursue their business aspirations."
– Anthony Knight, Associated Commissioner for Innovation Development, United States Patents and Trademark Office
"Not only have we hired Howard A. Lim to rebrand our company, and to teach our team to rebrand ourselves, but I have also invited him to be a guest speaker for several of our events where he has taught branding concepts, strategies, tactics, and ideas to our audience. Howard A. Lim has just blown them away with his content, and the manner in which he delivered it. He gives audiences ideas they can implement immediately to positively impact their businesses and brands. He takes audiences to a whole new level so they may create masterpieces with their businesses and their brands. The biggest compliment I could give him was to hire him and his firm to rebrand our organization."
– John Assaraf, CEO, NeuroGym
"We always welcome back Howard A. Lim to INPEX, the largest inventors' tradeshow in the country as a speaker, judge, and co-chair. He is a great person to have because of his solution-based perspective. He provides answers attendees can take away and implement in their everyday lives whether they are inventors, entrepreneurs, or business owners. Howard A. Lim always gets the greatest evaluations from his seminars and is rated consistently as the top speaker"
www.HOWCreative.com – Nicole Lininger, Director of Corporate Communications, INPEX -The Invention Show