WENDY LIPTON-DIBNER, MA

WORLD-CLASS KEYNOTE SPEAKER – BESTSELLING AUTHOR


INTERNATIONALLY RECOGNIZED AUTHORITY ON BUSINESS ACCELERATION, ETHICAL INFLUENCE & IMPACT STRATEGY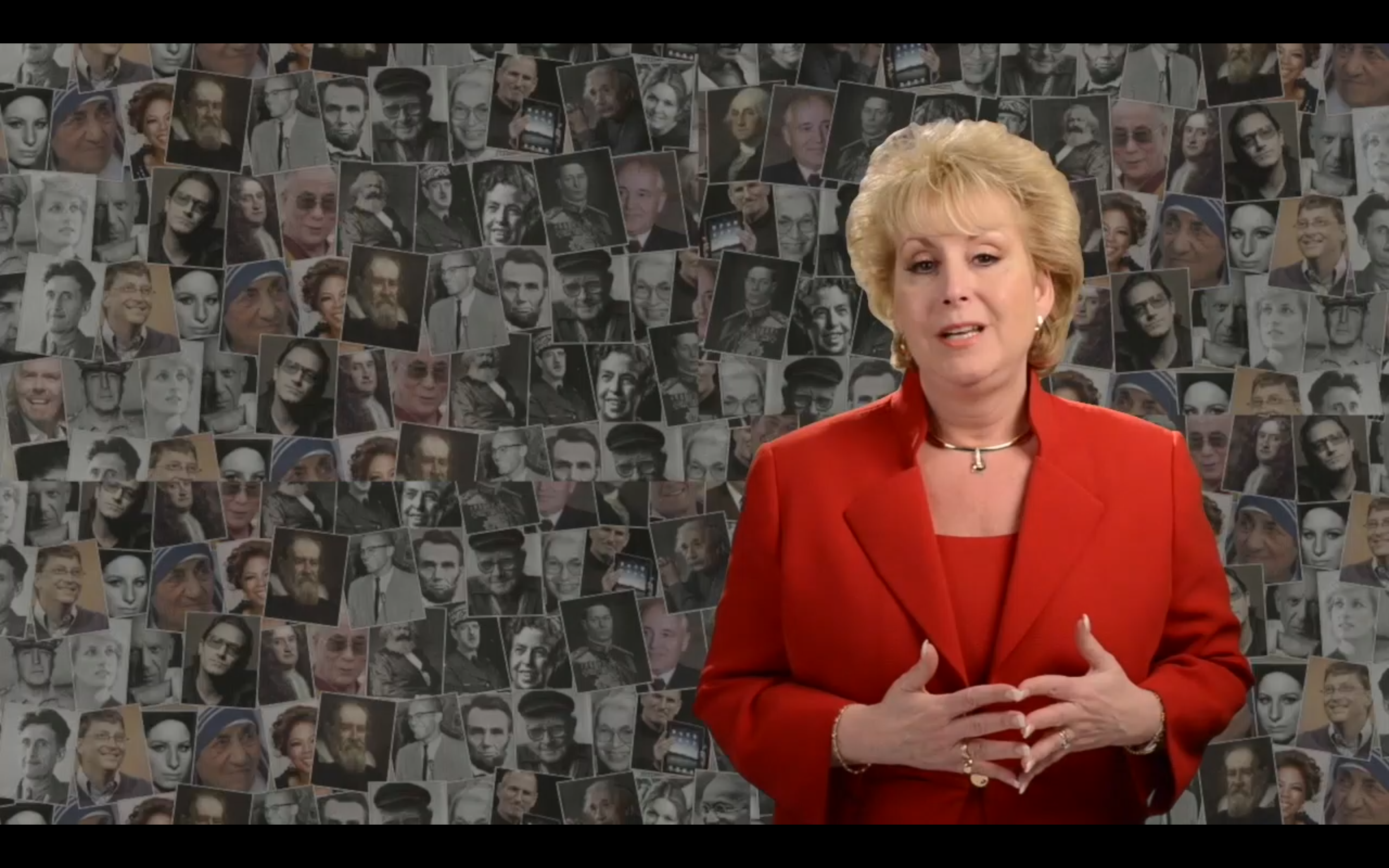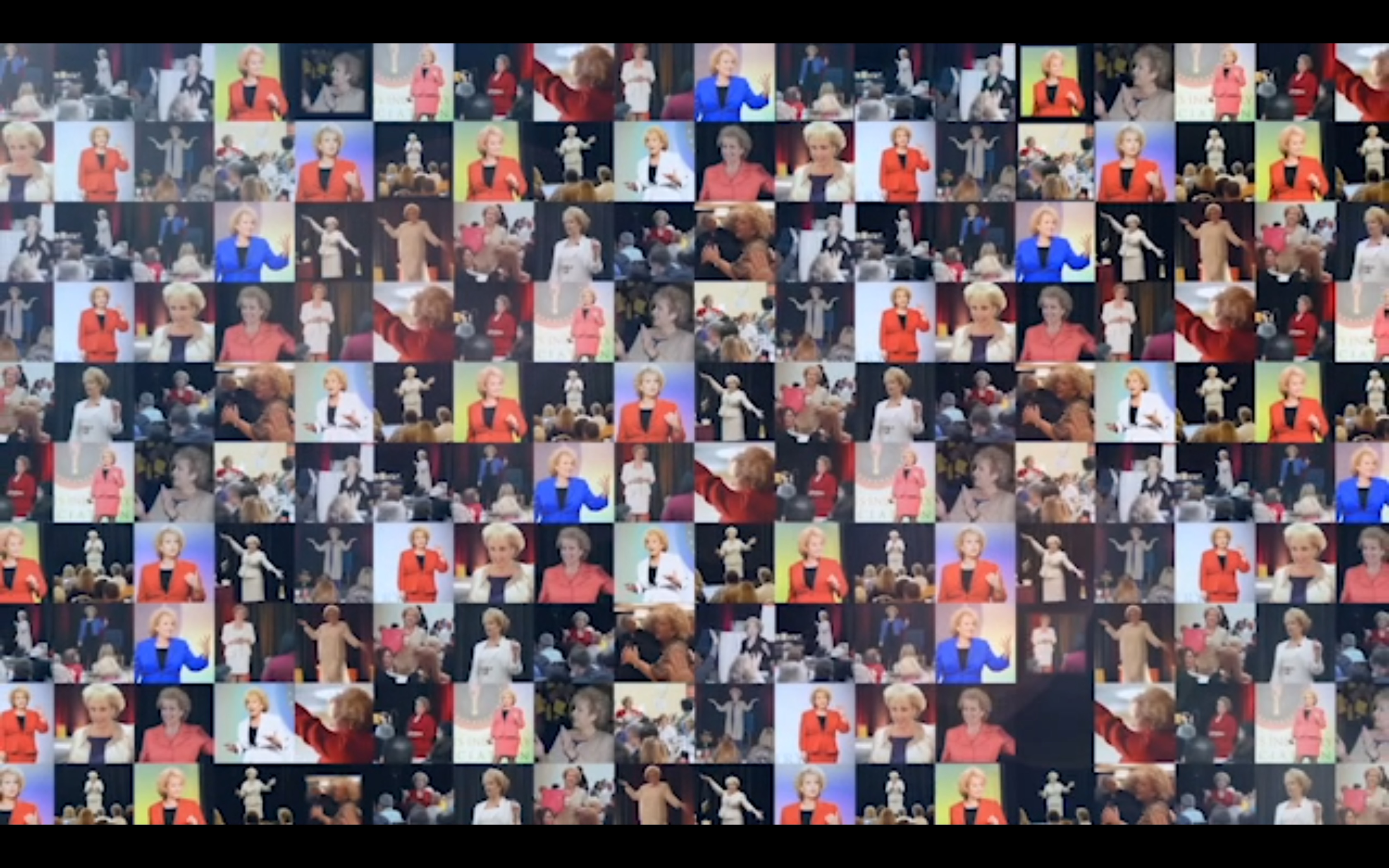 Wendy Lipton-Dibner Speaker Reel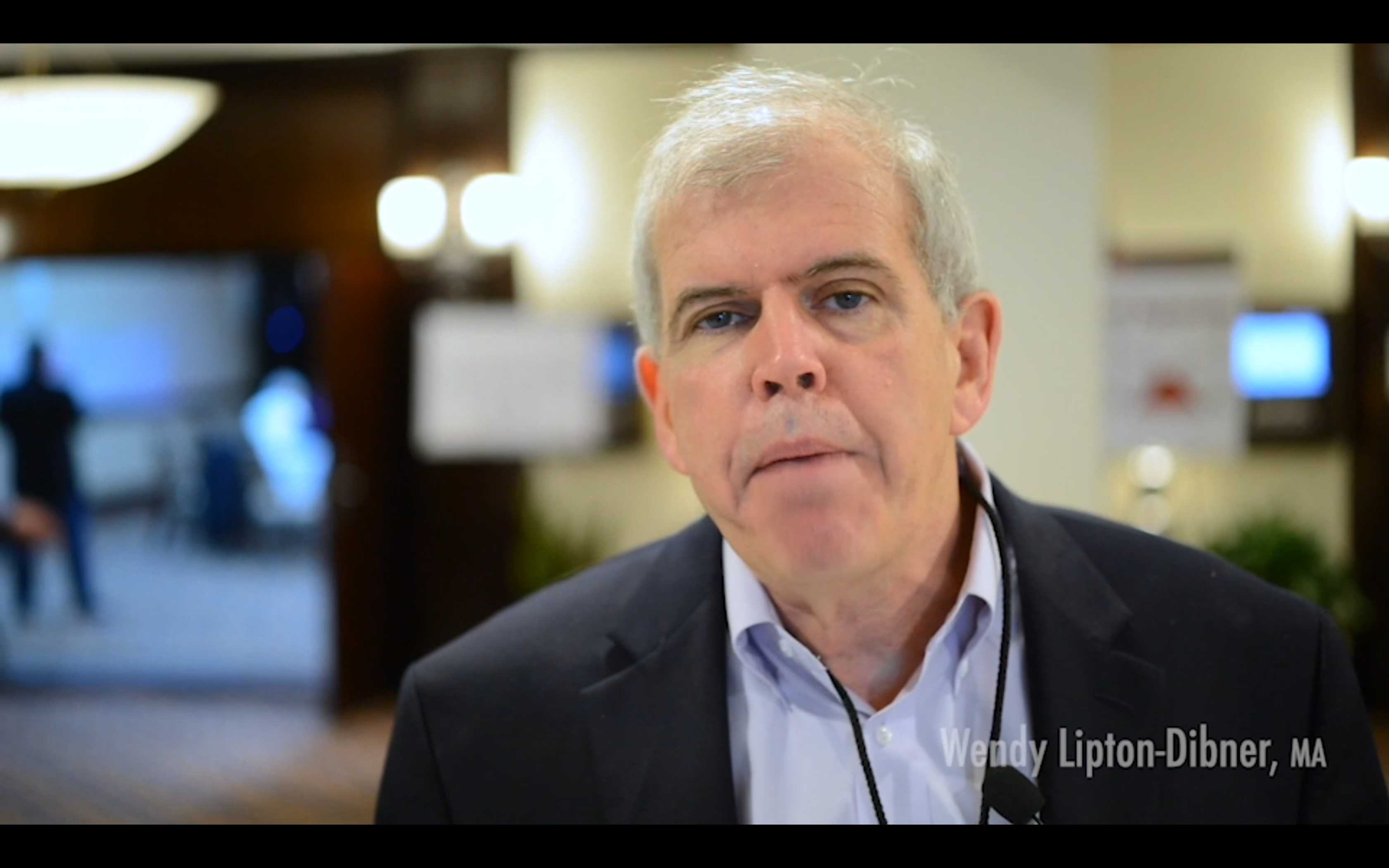 Audiences Rave About
Wendy Lipton-Dibner
Impact is the New Global Currency – Is Your Audience Ready?
"A proven crowd pleaser, Wendy is a bundle of thoughtful enthusiasm who moves audiences to renewed self-confidence and drive."— Myles Beck, President, Greater Tucson Assoc. of Life Underwriters
"Wendy not only did an outstanding presentation for our International Congress (3,000 people), she customized the presentations specifically for our customer, making her segments a seamless part of our two-day program. She undoubtedly was one of the most popular speakers of all time."— Dr. Diana Howard, Vice President, The International Dermal Institute & Dermalogica
"Wendy held an international audience of 2,000, speaking 27 different languages spellbound — ending with a standing ovation!" — Gary Saretsky, PhD, Director of Business Development, Ability Awareness
"Wendy's topics are timely, her information is practical and her delivery is highly engaging and interactive. I find that she brings a fresh perspective to the practice management side of dentistry. Her recent publication is a primer for both dentists and business people in general." — M. Constance B. Greeley, DDS, Private Practice, Treasurer,  Mid-Atlantic Society of Orthodontists
"Thanks again for an incredible weekend! The difference with staff morale and productivity is amazing. Personally, I feel completely rejuvenated. The insights I have gained are helping me in the hospital, exam room, and at home." — Daren Primack, MD, Pacific Heart and Vascular Medical Group
"Wendy is a skilled teacher who communicates complex, scientifically grounded processes in a simple and fun format. I found her training style to be both entertaining and practical. Because of this, I brought her in as a speaker for the Chicago Dental Society, and I have recommended her for future engagements." — Robert Manasse, DDS, Director, Chicago Dental Society, Professor, University of Illinois Dental School
"We've hired Wendy twice to speak to our professional association and she always brings a lot of energy and insight to our group. Any group of professionals that has to work with other people, either the public or each other, can benefit from Wendy's work." — Laura Dennison, M.A., CCC-A, Georgia Association of Hearing Professionals
Meet Wendy
WENDY LIPTON-DIBNER, M.A. is a five-time bestselling author and internationally recognized authority on business acceleration through impact strategy and ethical influence. She's delivered thousands of business growth programs in every industry from healthcare to haircare, telephones to travel, and utilities to securities, enabling her audiences to create rapid increases in revenue as the direct result of making a measurable difference in people's lives.  Forbes calls Wendy's strategies, "The secret to success in business," and Inc. describes her formulaic map as, "Your path to profitable success."
Wendy's one-of-a-kind approach to business has changed millions of lives worldwide, but it all began as a wild experiment. Read her full story below.
Wendy's Most Popular Keynotes and Workshops
Entertaining – Practical – Customized to Your Unique Audience
FOCUS ON IMPACT® – Impact is the new global currency – is your audience ready to capitalize? In this game-changing keynote, Wendy reveals the award-winning, strategic map Forbes called, "The secret to success in business."  Your audience will discover how to: Define their goals for maximum impact; Discover (and capitalize on) the unique impact only they can bring the world; Design a workplace lifestyle to energize the team; Determine the best market for their offerings (hint: it's bigger than they think!); Develop one-of-a-kind products and services customers will be driven to own; Differentiate their brand with impact-rich marketing; Deliver products and services to create record-breaking sales and repeat/referral business; Diversify for dynamic collaborative outcomes; Decide the critical strategies to accelerate growth; and Dare to go bigger with powerful results!
MOVE PEOPLE TO ACTION™ – Impact is only impact when we create measurable results, and that happens faster (and bigger) with the 200+ ethical influence formulas Inc. called, "Your path to profitable success!" Invite Wendy to select the ideal combination of her formulas for your audience's unique needs and get ready for an entertaining and practical program filled with how-to's that move team members to consistently out-perform their own results, and customers to click-like-share-buy-use-refer and come back for more! For your healthcare audiences, Wendy reveals her targeted formulas to move patients to follow treatment and lifestyle prescriptions, and build ancillary revenue through elective products and services. Bonus: Ask Wendy to share her secrets to move family members to put their socks in the hamper!
SHATTER YOUR SPEED LIMITS® – No matter how much people want to succeed, the fact is everyone has at least one hidden success barrier that keeps them from maximizing their growth potential.  Help your audience shake it up and move the needle with a keynote that will forever change their lives. You'll marvel as you watch your audience discover shocking insights on their market, their team, and themselves while they learn to use those insights to achieve illusive goals and create rapid growth. Wendy's Shatter Your Speed Limits® keynote is a high-energy, motivational program providing hilarious insights and practical solutions that have been shown to dramatically increase results – often by more than 200% in less than 30 days! This program has helped thousands of Fortune, healthcare, small business, nonprofit and entrepreneurial audiences fast-track success and achieve hard-to-reach goals in every area of their lives – creating immediate and permanent change for 93% of surveyed audiences.
IMPACT LEADERSHIP – Tired of the same ol' leadership programs that send your audience out in the halls making calls? Wendy's Impact Leadership keynote captivates audiences with dynamic, proven formulas to engage employees and partners in a way that crushes quotas and timelines.  Ideally suited for c-suite executives and top managers, this content-packed program provides powerful strategies to build an impact-driven culture that capitalizes on diversity, conquers change resistance, significantly reduces conflict and turnover, and engages employees to far exceed expectations without supervision or prodding – all while energizing and inspiring leaders to go back and make it happen. Longer programs include formulas to recruit, select and develop effective on-site and virtual teams, maximize productivity through collaboration, and significantly increase revenues while building a legacy of impact – internally and externally.
CORPORATE ENTREPRENEURSHIP  – There's nothing more intriguing than watching an entrepreneur tapping away at their keyboard at two o'clock in the morning. Completely immersed in the flow of creation, unaware of time or space, the light of innovation appears in the dark of night and comes to full fruition by morning. Too excited to stop, the entrepreneur works straight through to the next sunrise, oblivious to fatigue or incoming texts. Enticing vision, yes? In this one-of-a-kind keynote, your audience will meet their Inner Innovator and discover Wendy's proven formulas to turn their organization into an invigorated, culture of innovation that inspires sustainable pride, ongoing productivity, employee longevity, and exponential revenue growth. The world needs all of us to innovate – let's get your audience at the forefront with Wendy's dynamic keynote designed exclusively for executives and employees who yearn for impact and are ready to make it happen! 
The Wild Idea That Changed Millions of Lives
After publishing her game-changing social research at Duke University, Wendy was invited to speak at a professional conference where she was recruited to manage organizational evaluation research at Texas Christian University. One of her projects caught the eye of the United States Senate where she was invited to present her results. Wendy's presentation influenced a significant vote by the senators that has since saved millions of lives.
The experience presenting for the Senate dramatically affected Wendy's perspective on business ethics and inspired her to open her own business — a social experiment designed to prove business could be more effective and profitable if we shift all operational priorities from making money to making an impact in the lives of all stakeholders.
Wendy's experimental business showed unprecedented revenue growth in record time leading local merchants and national chains to invite her to share her "secrets." To Wendy's delight, her formulas were easily transferred and produced dramatic results across a wide range of industries.
Determined to prove her strategies would work for anyone, Wendy went on to build 10 more successful retail and service businesses of her own while delivering thousands of programs for Fortune, healthcare, small business, nonprofit, and entrepreneurial organizations worldwide with her proven strategies and targeted definition of business impact:
IMPACT is the measurable difference we make in people's lives as the direct result of contact with our team, marketing, products, and services.
Today, Wendy's Focus On Impact® and Move People To Action™ Business Acceleration Systems have enabled her to help more than 5,000,000 people through bestselling books, world-class speaking engagements, media interviews, organizational consulting and training programs, and her own sold-out live events.
Her high-energy programs engage and entertain with customized selections of more than 200 strategic and operational formulas that consistently yield high-performance teams, passionate engagement, innovative products and services, influential marketing platforms, increased sales and referrals, and measurable impact internally and externally – often achieved by audiences after exposure to a 90-minute keynote! In fact, 93% of Wendy's audiences report they implemented her formulas with measurable results.
In a follow-up study of more than 1,000 organizations, those who applied Wendy's formulas reported an average increase in revenues of more than 200% after only 30 days with continued growth upwards of 1,000% in one year.
Wendy sums up her approach this way: "I help executives, experts and entrepreneurs capitalize on the global economy by focusing every aspect of their business on making a measurable difference in people's lives. From operations to sales to customer service, when they Focus On Impact revenues grow exponentially in record time."
Career Highlights
Founder, President, CEO, Impact Resources, Inc. (2017 – present)
Founder, President, CEO, Professional Impact, Inc. (1995 – present)
Founder, President, CEO, Eden Enterprises, Inc. (1983 – 1995)
Founder and Manager Retail/Service Businesses (1983 – present)
Private psychotherapy and consulting practices (1986 – present)
#1 Seminar Leader and Speaker, Fred Pryor Seminars (1996-1999)
Instructor, Texas Christian University, (1980 – 1983)
Project Manager, Center for Organizational Research and Evaluation Studies, (1980 – 1983)
Professional Contributions
Author, Focus on Impact® The 10-Step Map to Reach Millions, Make Millions and Love Your Life Along the Way, National Bestseller, 2015-2016
Co-Author, The Expert Success Solution Volume 2, 2015 International Bestseller
Co-Author, The Expert Success Solution, 2013 International Bestseller.
Author, Shatter Your Speed Limits® Fast Track Your Success and Get What You Truly Want in Business and in Life, 2010 National Bestseller.
Author, M.A.D. Leadership for Healthcare: Proven Strategies to Get People To Do What You Want Them To Do, 2009 National Bestseller.
Keynote Speaker and Trainer for Numerous Professional Associations, Study Groups, Private Practices and Hospitals
Education
Certified Gestalt Psychologist (1987) – Gestalt Family Therapy Institute
Redecision Therapy (1987) – Western Institute for Group and Family Therapy
Master of Arts (1980) – Duke University (Sociology & Social Psychology)
Bachelor of Arts (1978) – Southern Connecticut State University (Sociology & Theater Arts)
If you want to help your audience increase revenues in record time and make an impact on every life they touch, click
HERE
to discuss how you can bring Wendy to your next event!